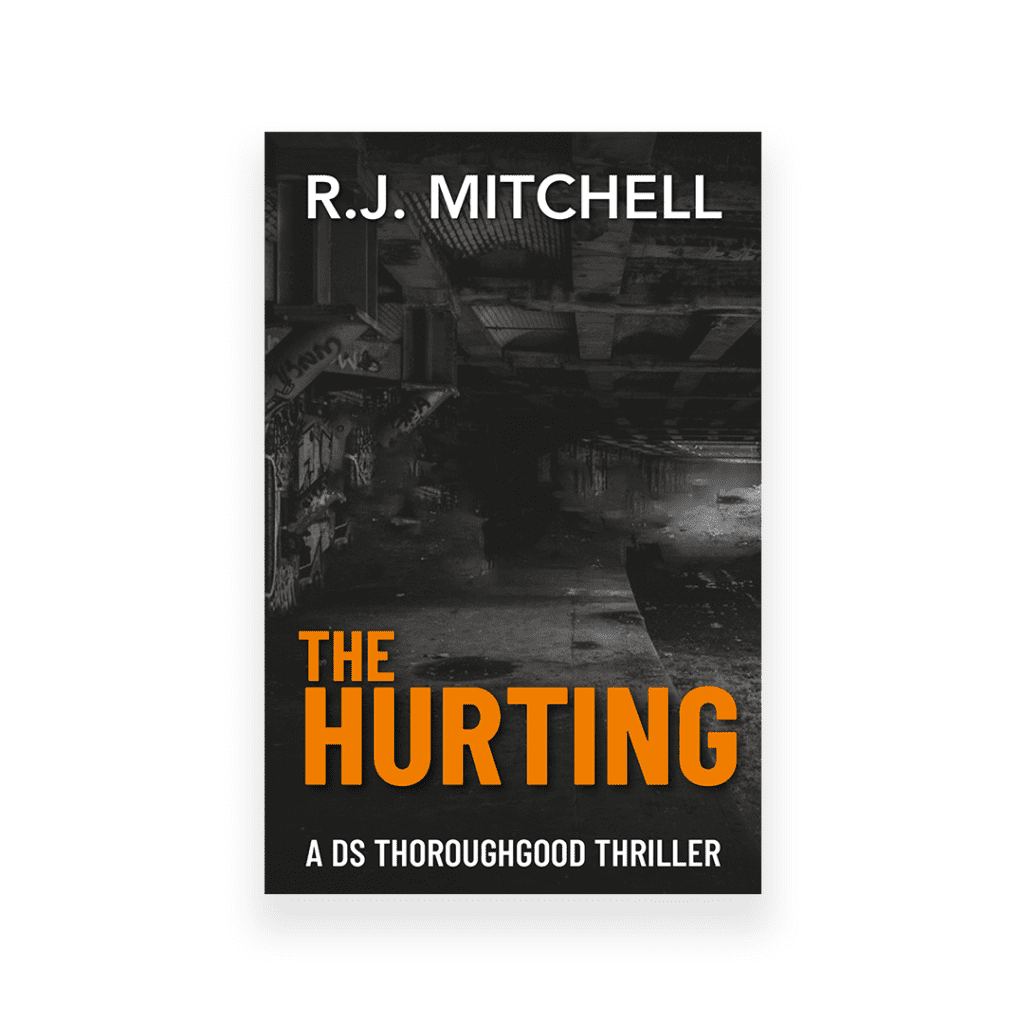 A DS Thoroughgood Thriller
The Hurting finds DS Angus Thoroughgood recovering from injuries from his most recent adventures in 'Parallel Lines' and questioning his career with the Glasgow police force. Book #2 in the acclaimed DS Thorouhgood series of Scottish crime thrillers
Available from Amazon and all good bookstores
After handing in his resignation, Thoroughgood is pulled back into the line of duty once his recovery at the police convalescence home, Castlebrae, is complete. Terrorist attacks in and around Glasgow see Thoroughgood, alongside his partner DC Hardie, return to action. As their world as they know it and the city they love falls apart, the pair work alongside MI5 in a race to discover the source of these attacks.
The second installment in the DS Thoroughgood series of novels by RJ Mitchell, The Hurting picks up right where Parallel Lines left off and sends Thoroughgood and Hardie on a rollercoaster ride through Glasgow's seedy underworld and that of international terrorism.
"Here is a character that pulls you deep into their lives and you live each minute as they do."
Robert James 'RJ' Mitchell is a crime fiction novelist from Stirling, Scotland. His DS Thoroughgood series of books have earned the author many plaudits, and a nomination for the prestigious People's Book Prize (2017 & 2019). Mitchell draws on his experiences as a Glasgow cop throughout his work, and still cherishes his first police shoulder number – D325.